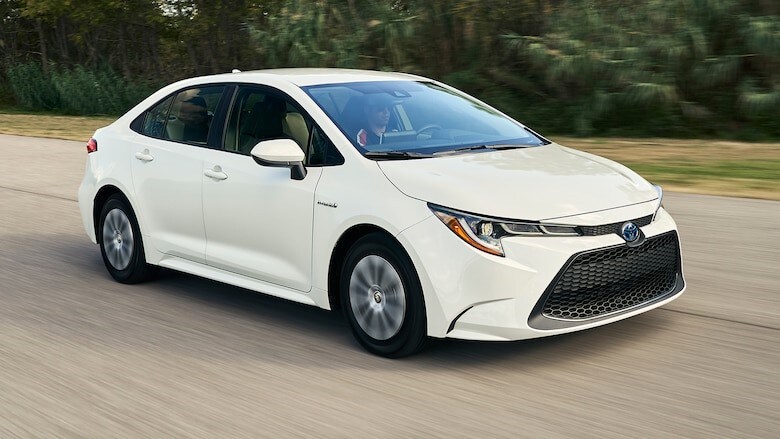 The time everyone has waited for is finally here. With hybrid and EV systems taking over the automotive industry, many were beginning to wonder when Toyota would don it's special hybrid treatment on the iconic Corolla. Gone under 12 different generations in a 53 year lifespan, the Toyota Corolla has always been a staple to the Toyota lineup and the perfect entry vehicle. With other models such as the Rav4 and Highlander getting hybrid trims, and the Toyota Camry having long held its own Hybrid model alongside the Prius, the time has finally come for the Corolla. Debuted at the 2018 LA Auto Show, Toyota introduced its most compact hybrid ever, the Toyota Corolla Hybrid.
The new Toyota Corolla Hybrid is aimed at being the best entry level vehicle for consumers interested in dipping into the hybrid market, with 50+ mpg numbers to boot. The new Corolla will pull the same 2ZR-FXE 1.8 liter hybrid system sourced from the Prius, outputting the same 121 horsepower. In such a compact car one of the biggest worries was the lack of space for the large nickel battery, yet engineers were able to design the vehicle to store the electric batter under the rear seats, leaving trunk space identical to other models. The Corolla Hybrid will sport an EV mode that will allow for full EV usage for a short period of time. Regenerative braking rolls over from the Prius, as do the 15" wheels and economy tires that help attribute to the expected 54mpg highway rating. Interior features will align with those of other Corolla trims, with the all-new 7.0 inch infotainment display and comfortable seating for 5.
Expect the latest Corolla to include Safety Sense 2.0, Toyota's suite of safety technology that includes pre-collision braking, lane departure alert, steering assist, adaptive cruise control, and many more features that add to the driving experience. Expect the 2020 Toyota Corolla to go on sale at the latter part of 2019.