Hopefully you are having a great month of April! Our blog post this month centers around video, and how our dealership uses them to inform customers about new car, used car, and service incentives that can be taken advantage of. We hope that you enjoy the post!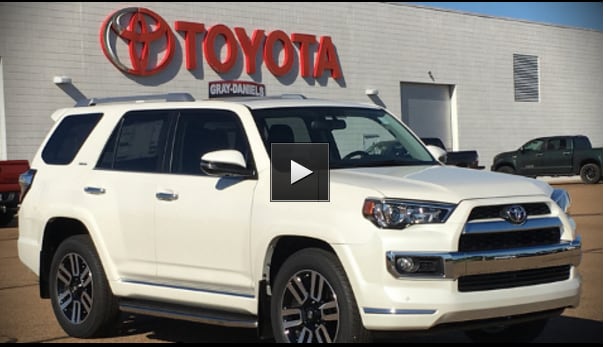 Our video gallery is a place on our website that allows you to view specific car models, and walk around videos. This goes a long way in giving a consumer more insight into a car that they may be interested in. Take a look at our video gallery here. Our virtual test drive feature is pretty interesting as well! This is a more immersive and in depth video that goes over just about every feature of a specific model vehicle. Check out this
video
that gives you a virtual test drive of the 2017 Toyota Avalon.
2017 Gray-Daniels Toyota Videos
Our promotional
videos
focus on specific model vehicles that are on sale at any given month. We strive to always save customers money on vehicles as often as we can. We have dealer specials on cars, trucks, SUV's, and crossover vehicles. Rest assured that we will keep you informed of any and all specials that we roll out, and will always have a video for you to view at your leisure.
If you are ever in need of assistance with service, sales, or even parts we can assist you here at Gray-Daniels Toyota. Our focus is always on the customer, and we try to be as helpful as possible as customers are continue the research phase when considering purchasing a new vehicle.
Until next time,
Team Gray-Daniels Toyota