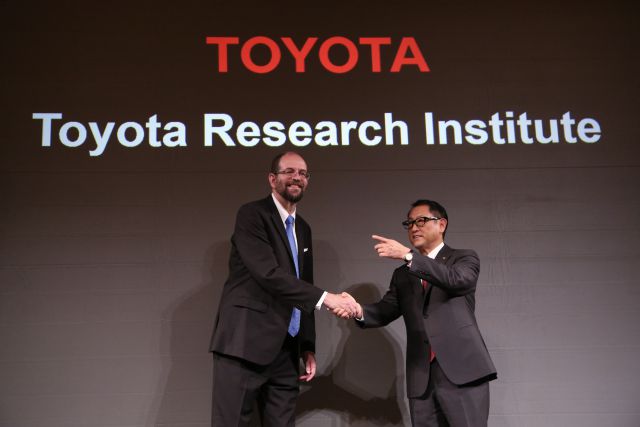 Technological innovations in the automotive industry is nothing new, but you can rest assured that we are ahead of the pack at Toyota! We are happy to announce that the Toyota Research Institute has recently been launched.
The Toyota Research Institute (TRI) well be the research and development arm of our company that will be completely focused on artificial intelligence. Gill Prat is leading the charge. Dr. Pratt holds a Doctor in Philosophy in electrical engineering and computer science from the Massachusetts Institute of Technology (MIT). He is primarily focused on robotics and intelligent systems. Our company will be investing $1 billion dollars in this effort over a 5 year period.
This artificial intelligence technology is focused on increasing safety in Toyota vehicles of all makes and models. This technology has been dubbed the "guardian angel". Once fully functional, it will enable the vehicle to take swift action in any situation it might run into on the road. It will be set up to take control of an individual's car if needed, or if the driver is impaired/distracted for any reason.
Innovation will help to ensure that our company will continue to meet the demands of tech savvy consumers. Currently we are also in talks to purchase the Google robotics division (Boston Dynamics). This will enable us to continue to have the best and brightest working on the latest innovations from a technology perspective.
At Gray-Daniels Toyota, we seek to provide only the best customer service around! Our website is very informative, and can assist and answer just about any question that you may have on any Toyota make and model. We have a very sizeable inventory of
new
and
used
vehicles. Also take a minute to read some info about
why
you should by a car from us. We are the most successful and popular Toyota dealership in Brandon, MS. Don't hesitate to stop by anytime. We will take great care of you!
If you would like to check our more information regarding artificial intelligence don't forget to stop by the Tech Insider
website
to read their great post!